How My Family Started Eating Healthier And Better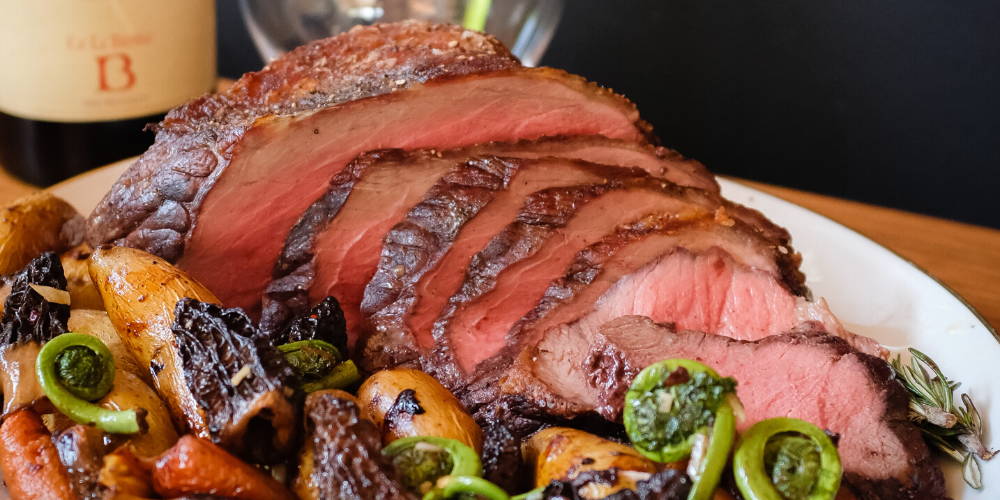 A big roast that can feed the whole family.
---
"About 18 months ago, I changed the way that me and my family eat to follow the ketogenic diet."
---
Our family was searching for better ways to include healthy fats to support our active lifestyle. Most of the bad toxins in an animal get stored in the fat. The beef that we eat needed to be from healthier sources.
Where Can I Find Local Grass-Fed and Grass-Finished Beef?
My intention at the time was to purchase part of a whole cow to stock up my freezer. My hesitation in doing that was that in the past I would use up my favourite cuts of steaks and roasts and the rest would rustle down to the bottom of my freezer and not get used.
While I was searching, I came across the Bessie Box website and thought it might be worth a try. I exchanged a few emails with Spencer, one of the owners, who was super helpful and hands-on. My first order arrived the following week. They bring it frozen in a lovely zip up thermal insulated reusable canvas bag that my family fights over! I can never find one when I need it because someone has already scooped it! When the beef arrives, it is indicated on the label of each item what farm the beef comes from. Often in the little side pocket of the bag they send a bonus bag of spices or a recipe to try on one of the cuts in the bag. My delivery at Christmas included a keto cookbook as a bonus! Very thoughtful!
Great Customer Service (and Beef!)
A few days before my scheduled delivery day I receive an email letting me know that I am scheduled. Spencer and Shanika are very accommodating to all my custom requests. I wanted larger roasts to feed a crew of people. I wanted less stew meat and more ground beef. Each request was welcomed as they customized my orders. My order is just how I like it every time!
"Steaks are delicious and I am satisfied I am feeding my family the best quality beef from pasture raised happy cows from right here in Southern Alberta."
For years and years I have not eaten ground beef. I thought I was making a healthy low fat choice for my family by choosing ground turkey. I had trouble with the smell of retail purchased ground beef while it was cooking so I just quit buying it. Bessie Box ground beef is packaged in 1 lb vacuum sealed packages and does not have any un-appealing smells when I cook it. Delicious!
I highly recommend Bessie Box! I love that I am buying local beef from a locally owned and operated company. I look forward to trying some new products as they add local sources of pork and other meats to their menu.