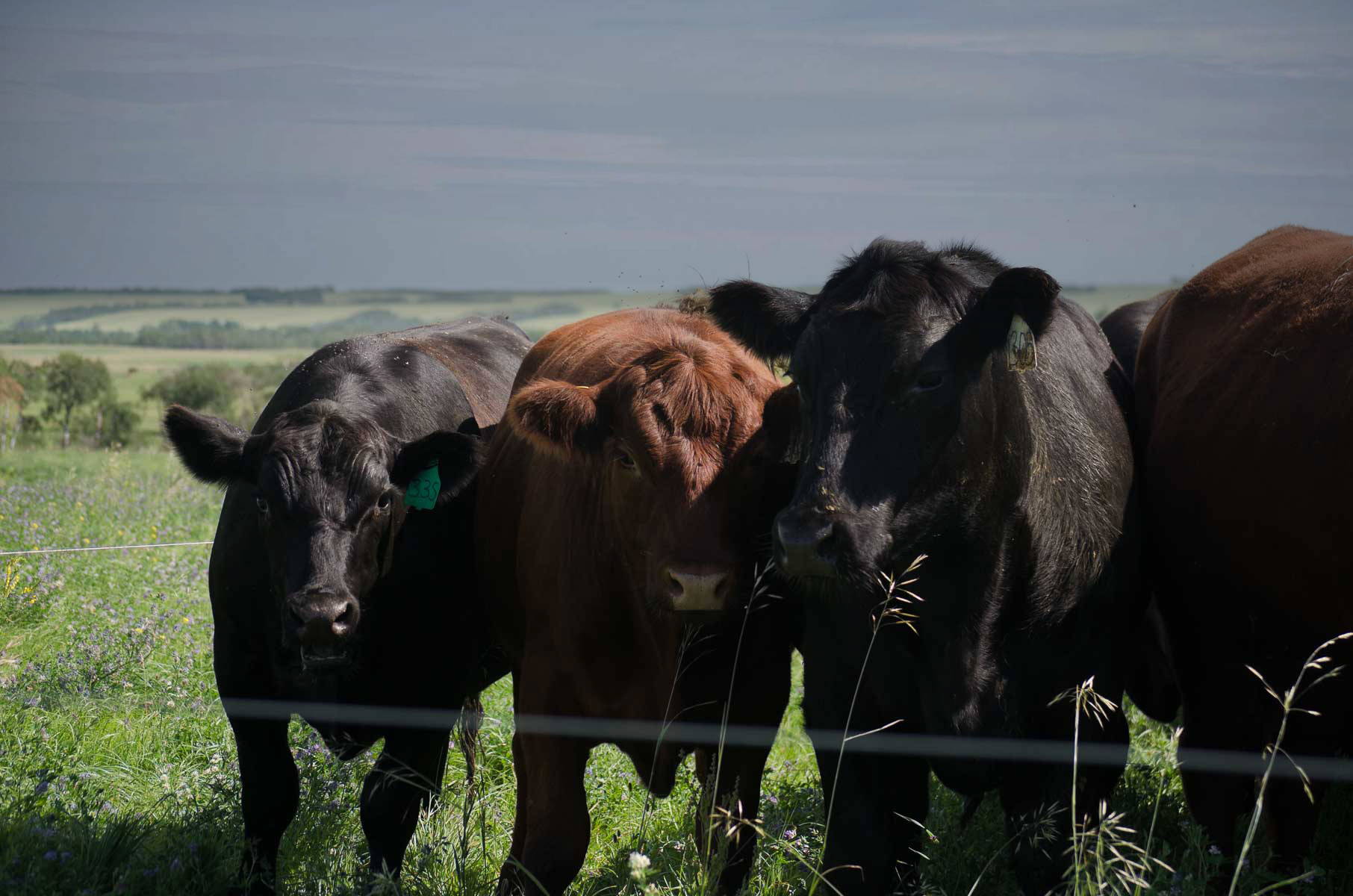 Located south of Wetaskiwin, Alberta, Pine Haven is focused on producing nutrient-dense beef in a way that enhances the environment. Their ranching approaches are rooted in the simplicity of the past, combined with fresh knowledge for a healthy and sustainable future. They work with like-minded farms and ranches that share similar values. Pine Haven recognizes the interconnections between all aspects of people, animals, the land and the broader environment, always seeking to continually identify and capture synergies that improve the whole.
Why Bessie Works with Pine Haven
All of the cattle are raised humanely.
All of the cattle are grass-fed AND grass-finished.
Tim is continually implementing innovative technology to support the environment.
Pine Haven has the BEST marbling we have ever seen! Not just for grass-fed and grass-finished beef. This gives it incomparable flavour.